We Specialize In
Classic Armenian Cuisine
WELCOME TO OUR RESTAURANT
Welcome to the most beautiful hall of our restaurant where you will appear in an unmatched environment offering an excellent combination of price, quality and service. The menu of the restaurant includes a number of dishes, some of which have endured for centuries as the favorites of Armenians and are still on the list of the most popular dishes. When preparing our menu we were guided by a simple principle to offer a purely Armenian cuisine that will feature forgotten dishes.
WHY CHOOSE US
SOME OF OUR FEATURES
CATERING
Book us for any event in Sacramento or Bay area. Live catering available on site.
EXPERT CHEF
Experience the ultimate classification meals from the best Armenian chefs in town.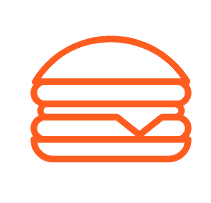 AWESOME RECIPE
All dishes are cooked with love, fresh ingredients and premium kitchen skill.
OUR EXPERT CHEFS
Yerevan bar and restaurant works with only the best chefs in town. With over 15 years of culinary industry experience we present delicious meals that will make you and your friends desire more.